grrRoUNd
group dance piece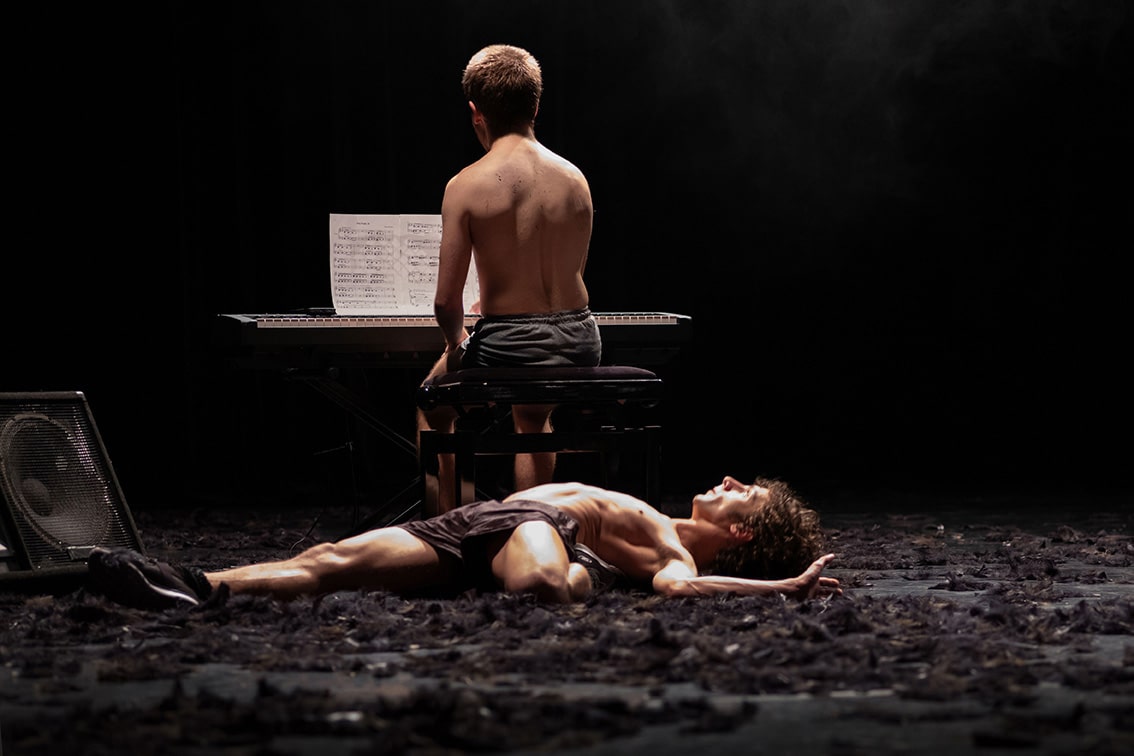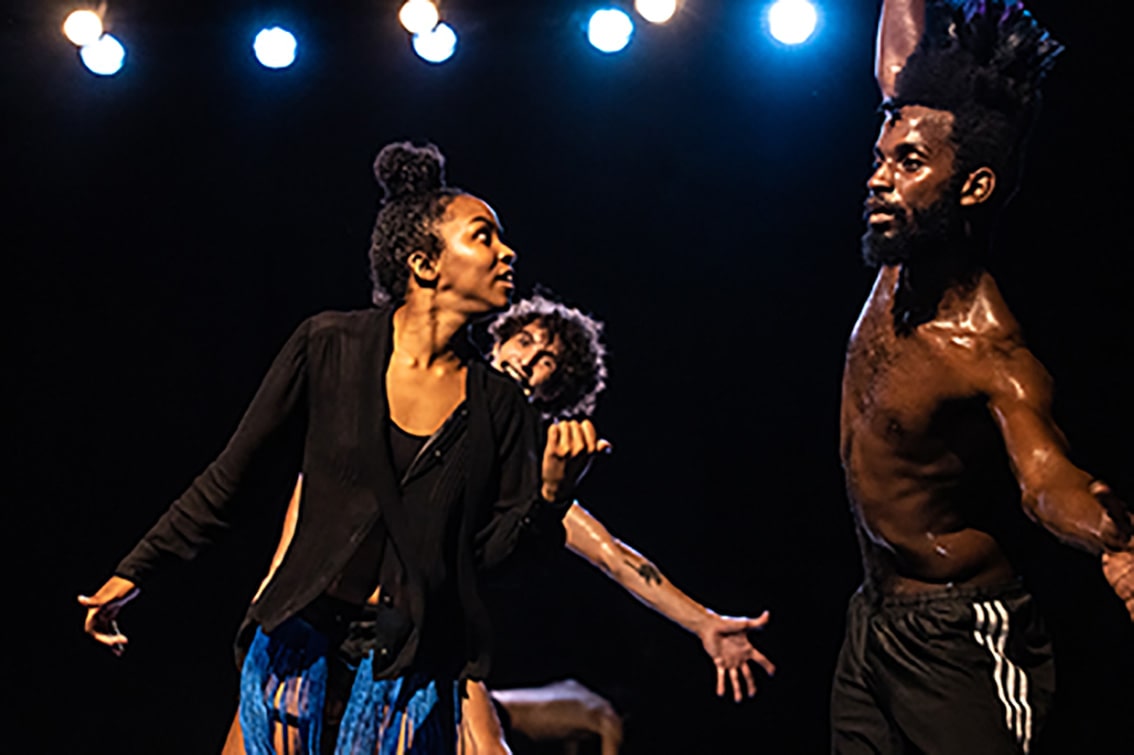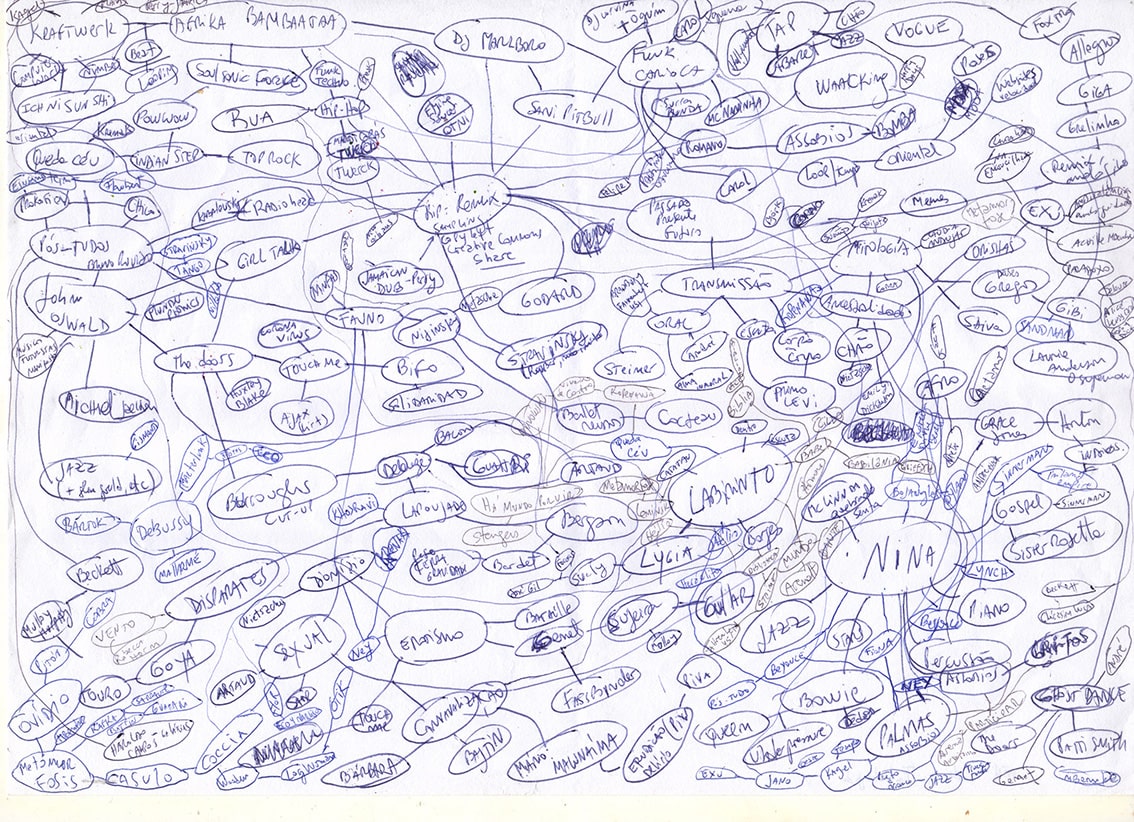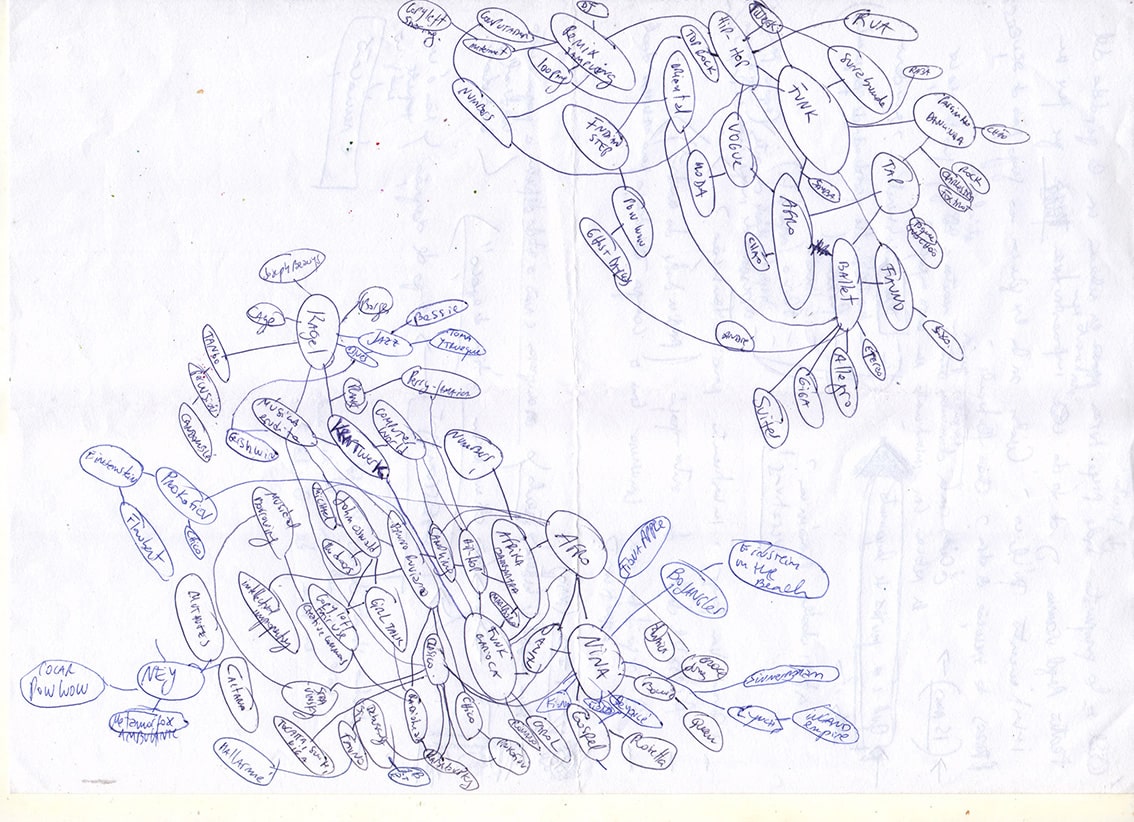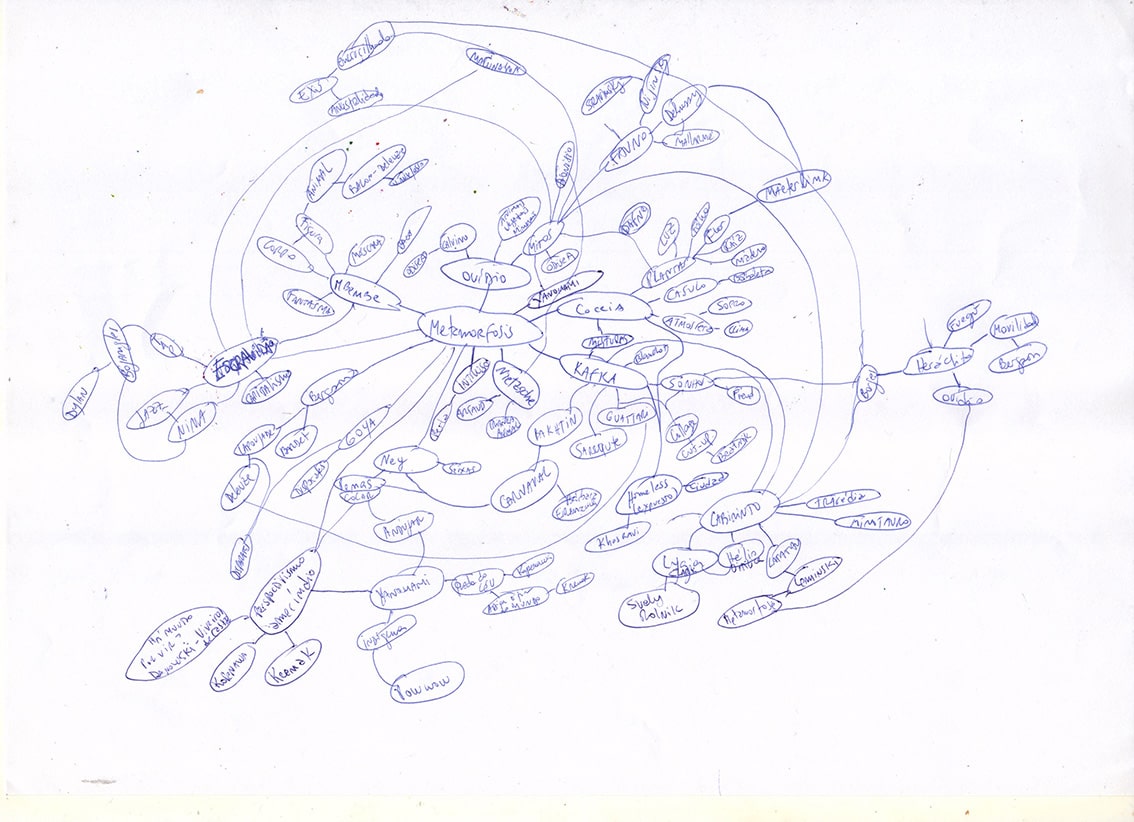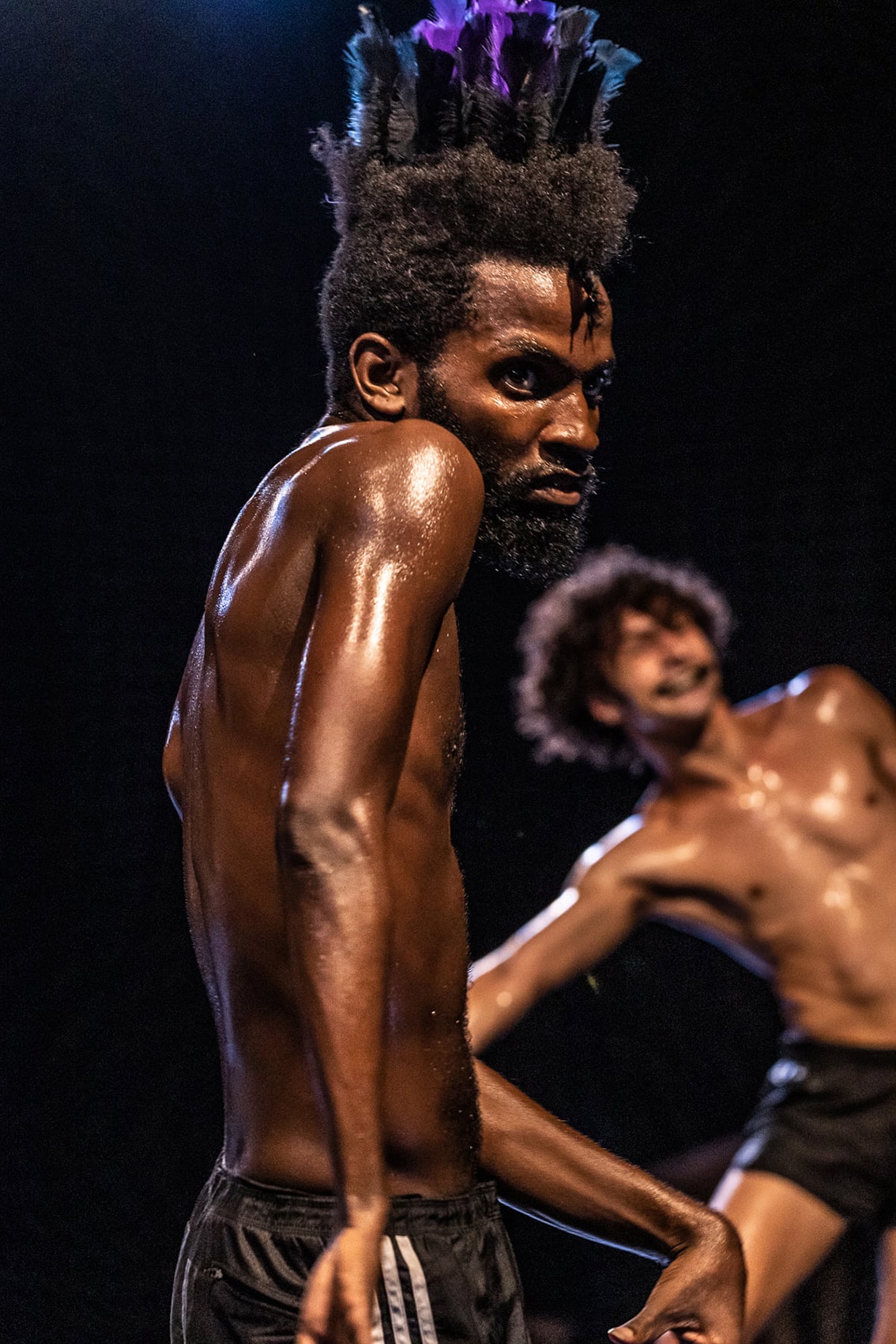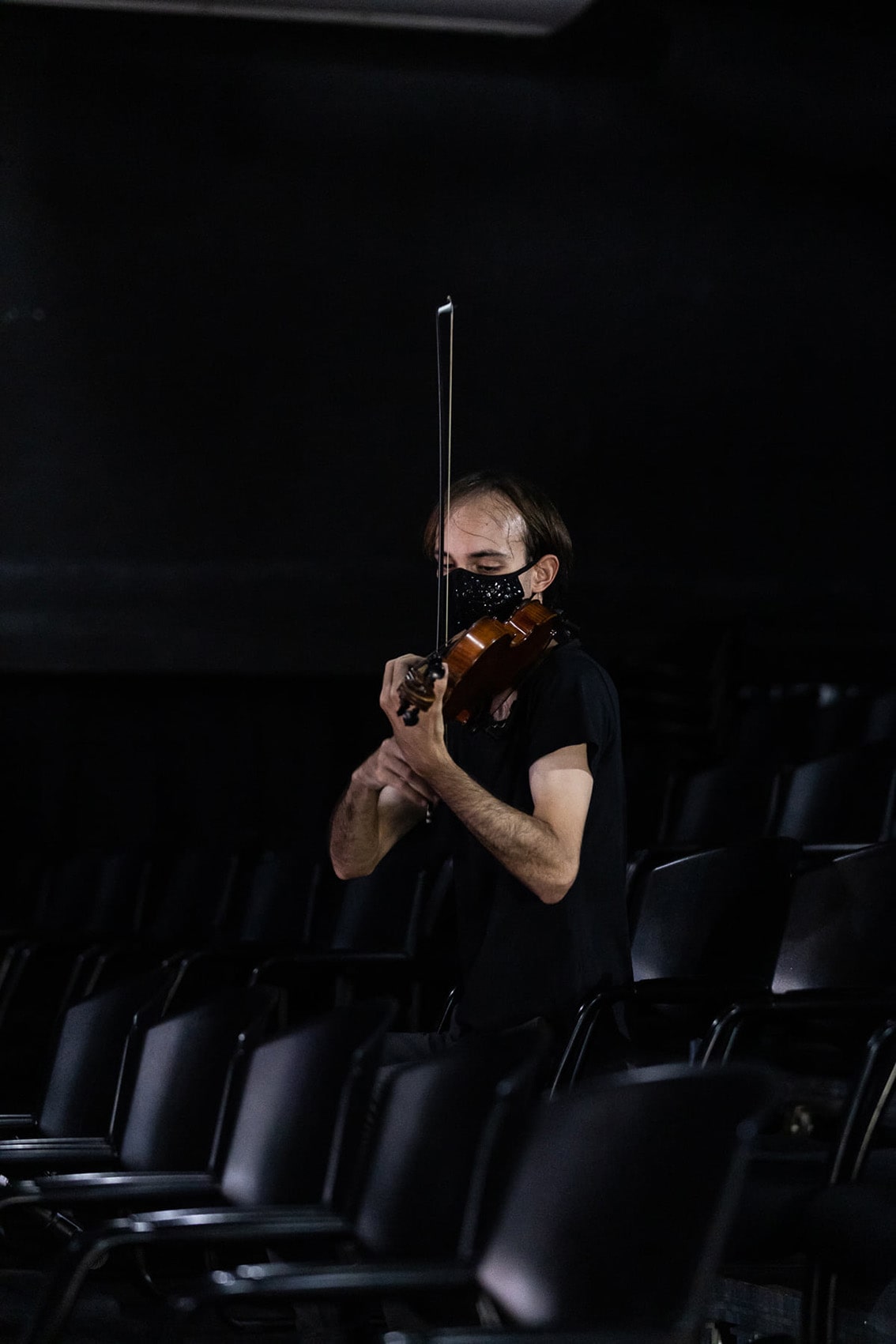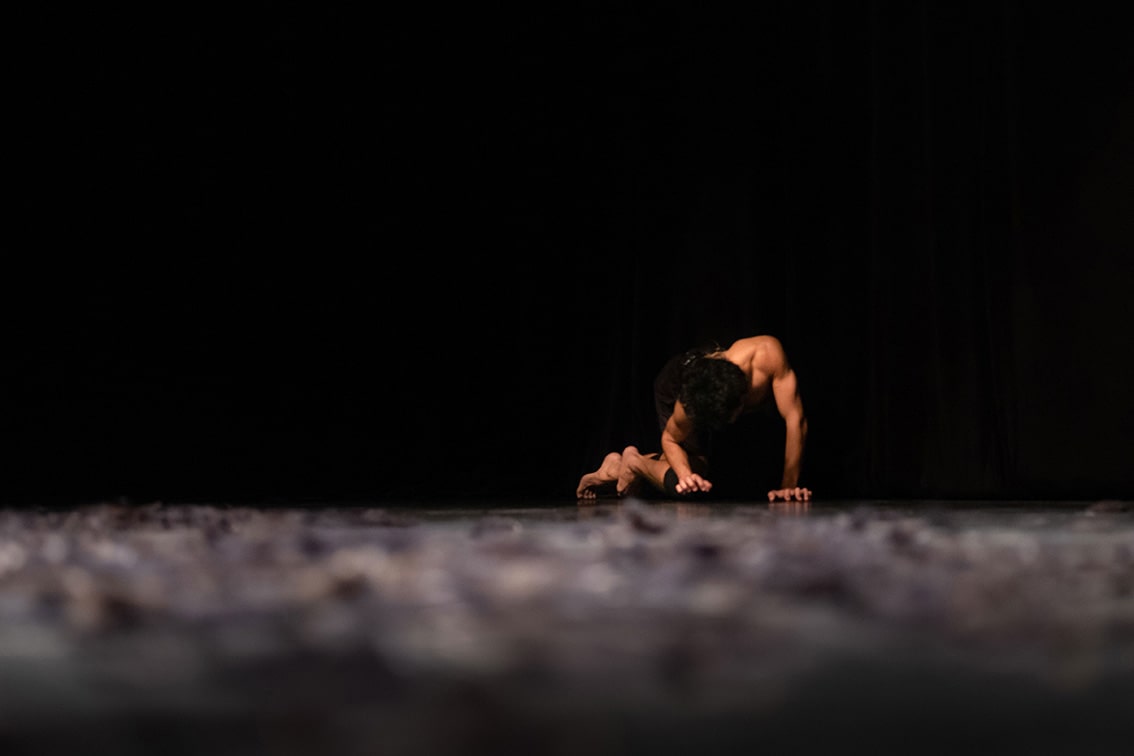 Marcela Levi & Lucía Russo | Improvável Produções
Brazil | Argentina
2021
grrRoUNd is not the unfolding of a dance piece, harmoniously arranged with autonomous images linked together by a political message to be transmitted about Brazil. Above all, it is a surprising and radiant dance terrain. It liberates. The community is endless there.

(Sylvia Botella, Toutelaculture - Brussels (BE), July 2021)


What instability can offer?

grrRoUNd is a fragmentary and incomplete piece that borrows from music the tremolo - also known as the sound of doubt - and dissonance to think of tension as a vibrant bond and not just as a break. The tritone, a dissonant interval often used in thriller-suspense films, is also known as the devil's interval. Its sound gives the idea of movement, instability, and when it is not accompanied by a resolution chord, the listener becomes distressed, tense, because the tritone brings a "need" to be resolved. Dissonance in music doesn't resolve, it suspends.

Suspending, hanging on to an interval, a gap in time between up and down, between one side and another, launching into instability, trepidation, groove. Touching the ground to jump again, jumping to get back to the ground. Tapping on the floor to raise dust, particles in suspension. Hitting the ground, shaking the earth, making distant bodies tremble. Distant bodies still f(r)iction.

Amidst the physical distancing, music made us move. Listening to others. The voice carries bodies. We began this piece loaded with pieces of dances, voices and bodies. Hearing voices. Voices that sound close to the grrRoUNd. Nina Simone, Tina Turner, Gal Costa, Afrika Bambaataa & Soulsonic Force, Caetano Veloso, Gilberto Gil, Beyoncé, Kathleen Hanna, Sanny Pitbull, Bruno Tucunduva Ruviaro, George Gershwin, Claude Debussy, Mutantes and Chiquinha Gonzaga. These people rock and shake our grrRoUNd. The Carnival march of the end of the 19th century "Ô Abre Alas* que eu quero passar, peço licença pra poder desabafar" (Hey, Carnival wing openers, open the way! I want to go through, I ask permission to get something off my chest), gave us passage to approximate the Tap of North-American musicals to Carnival, to the carnival drums, to the shots and fireworks that we hear daily in Rio de Janeiro.

An archipelago.

Encounters that happened in time, or even didn't happen but could have happened. " and like a ghost I'll be gone" says Beyoncé in one of her songs in which she dances a choreography inspired by "Mexican Breakfast", choreography by the king of the 60's musicals, Bob Fosse who, in turn, was inspired by Billy Pierce's Black Bottom dance of the 20's, who followed the path in the Charleston and that later would influence the Soul of James Brown - Mister Dynamite - and Damita Jo Freeman's locking. And from people to people, always walking backwards and sideways to move forwards, we stumble upon the strident violin that opens the silent German Expressionist suspense film The Cabinet of Dr Caligari". Mute. Suspense. The tritone, dissonant interval widely used in horror films, is also known as the devil's interval. "So, I run to the devil" said Nina Simone. When and how was dissonance associated with horror? The dissonance in music suspends. Suspense. Right at the beginning there is Caligari wearing the gloves that would be worn by Mickey Mouse a few decades later. Hands. Shining/Jazz hands. Another sign of the musicals that already appears in the 1920s in Black Bottom. "Where you gonna run to?" sings Nina Simone in Sinnerman. Timbaland in his remix answers: "Nowhere". "Um mundo coberto de penas"* (A world covered in feathers/sorrows) was the first name of "Vidas secas" (Dry lives), a novel by Graciliano Ramos. Cracked, broken, shattered ground. "But you don't wanna be on your knees", Kathleen Hanna sings-screams. Between comings and goings, turns and returns - Die! Be reborn! -, rewinds and distortions, we pull over to the Carioca Funk remixes of Sany Pitbull. Sany, Bambaataa and Kraftwerk have infiltrated in "Planet Rock". That's our Soooooooooooooooul Train Tropicália*. "If you are having a good time say yes". After some time "like a ghost I'll be gone".

(Marcela Levi & Lucía Russo)


* Abre alas: Expression used to refer to samba school's first float during the Carnival parade. Also used poetically to say "clear the way / open the way (for somebody/something)
* Penas in Portuguese means, at the same time, feathers and sorrows.
*Tropicália: was a Brazilian artistic movement that arose in the late 1960s, during Brazil's military dictatorship. Though music was its chief expression, the movement was not solely expressed so, as it enveloped other art forms such as film, theatre, and poetry.


Concept and direction: Marcela Levi & Lucía Russo
Performance and co-creation: Alexei Henriques, Ícaro Gaya, Lucas Fonseca, Martim Gueller, Tamires Costa, Washington Silva
Interlocution: Ana Kiffer, Felipe Ribeiro
Assistance: Lucas Fonseca, Tamires Costa
Light design and technical direction: Laura Salerno
Sound design: toda a equipe
Costumes: Levi & Russo
Sound technical consultant: Diogo Perdigão
Video images: Sergio López Caparrós
Video editing: Renato Mangolin
Production: Improvável Produções
Co-production: Kunstenfestivaldesarts, Kaaitheater, Julidans, PACT Zollverein, Something Great
Distribution: Something Great
Support: Centro Coreográfico da Cidade do Rio de Janeiro / Secretaria Municipal de Cultura, Consulado da Argentina no Rio de Janeiro, Espaço Cultural Sítio Canto da Sabiá, Instituto Villa-Lobos UNIRIO
Sponsoring: Fomento a todas as artes - Lei Aldir Blanc | Secretaria Municipal de Cultura do Rio de Janeiro

Acknowledgments: Alberto Lalouf, Adriana Coma, André Lepecki, Angela Camargo Seixas, Ana Kavalis, Andrea Del Giorgio, Bruno Jacomino, Carolina Herman, Cecilia Russo, Diego Dantas and all the team of the CCO, Dina Salem Levy, Doriana Mendes, Daniel Bargues, Fernando Salis, Ginetta Mortera, Giulia Messia, Gustavo Ciríaco, Irene Lenz, Joaquim Alves Ribeiro, Katharina Wallisch, Laura Erber, Luis Maria Giannetti, Maria De Paiva Ribeiro, Maria Villalonga, Marta Heumann, Patricia Giannetti, Paula Delecave, Paula Giannetti, Rui Silveira, Sérgio Barrenechea, Sérgio Rezende, Sol Giannetti, Steven Harper, Susana Russo, Teresa Bofill, Valéria Meireles, Vera Mantero, Verónica Russo, Victoria Giannetti.

"Wind", installation conceived by Lucía Russo in collaboration with Marcela Levi and technical consultancy of Bruno Jacomino, developed within the project A room of wonder" (2013) by Gustavo Ciríaco.

"Marina & Ulay", installation conceived by Marcela Levi, a transcreation of the action "Imponderabilia" (1977) by Marina Abramovic and Ulay.

articles and reviews:
Sylvia Botella (in french)
Felipe Ribeiro
Ana Kiffer