HARM-ONY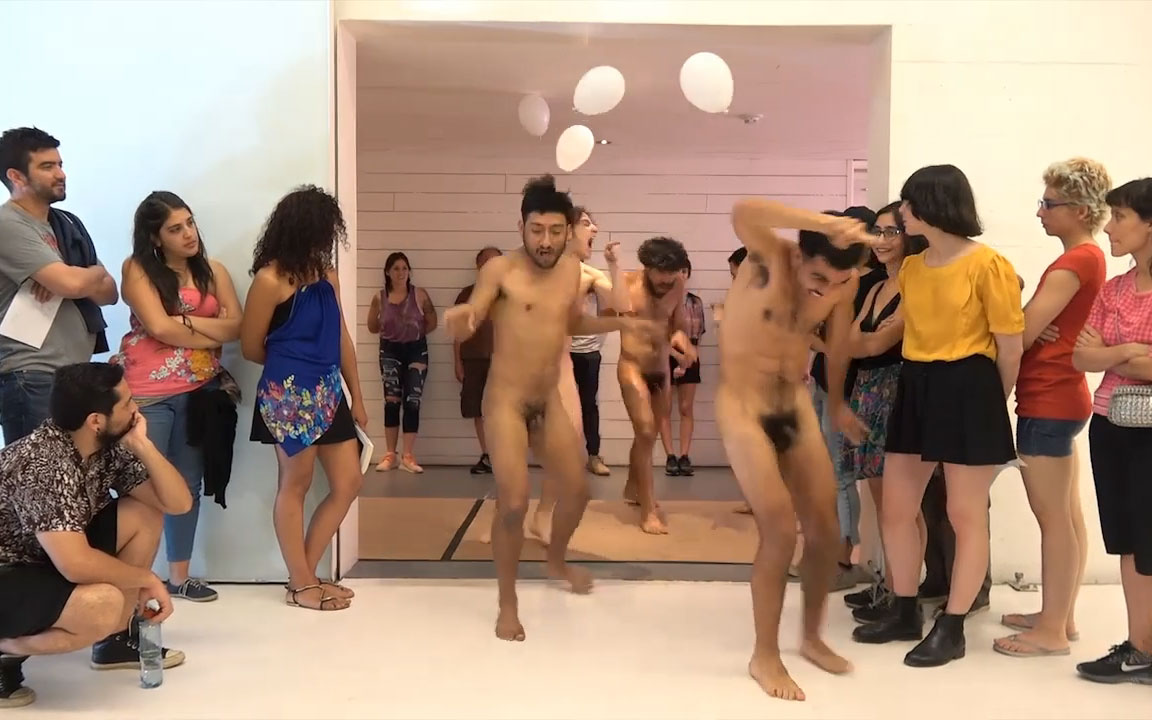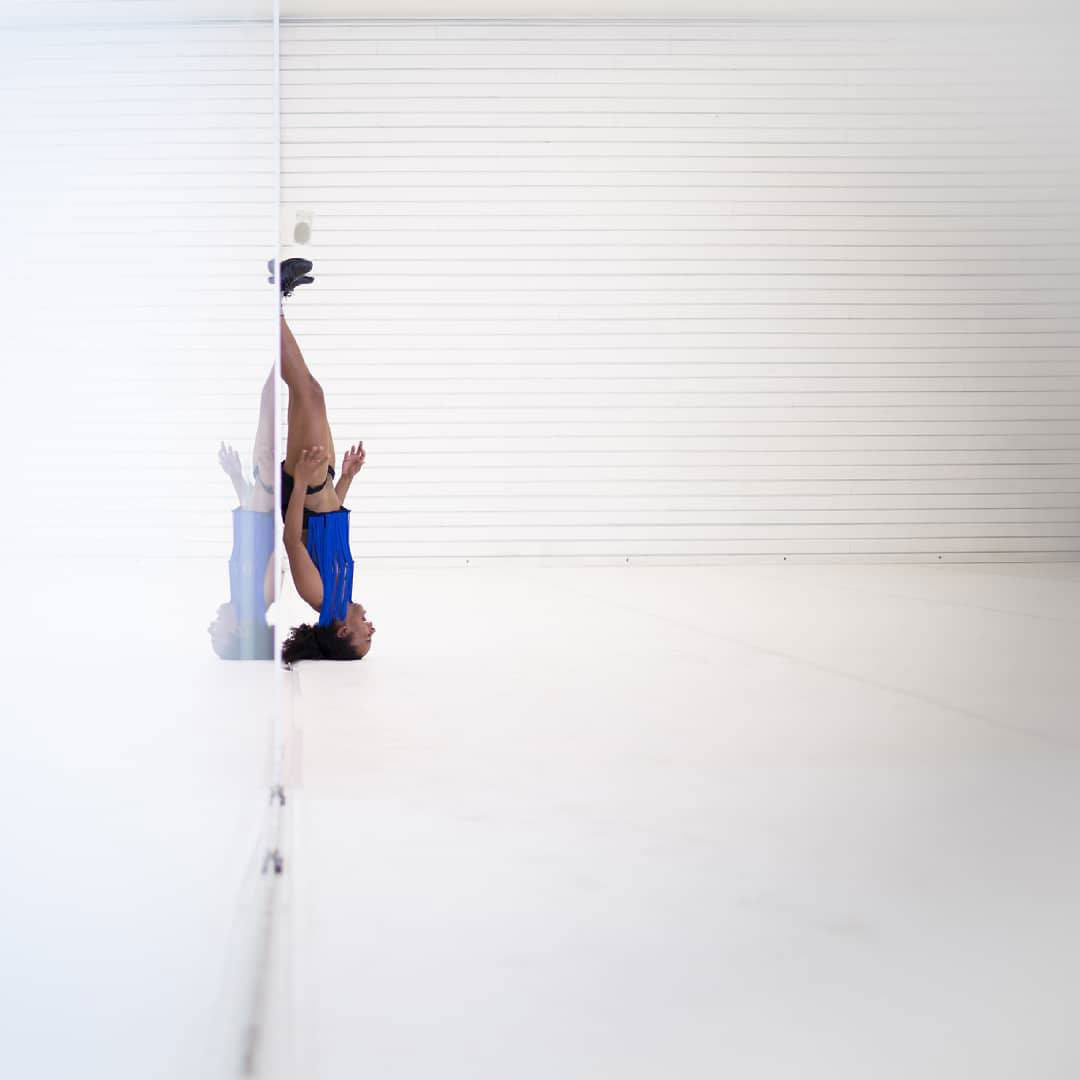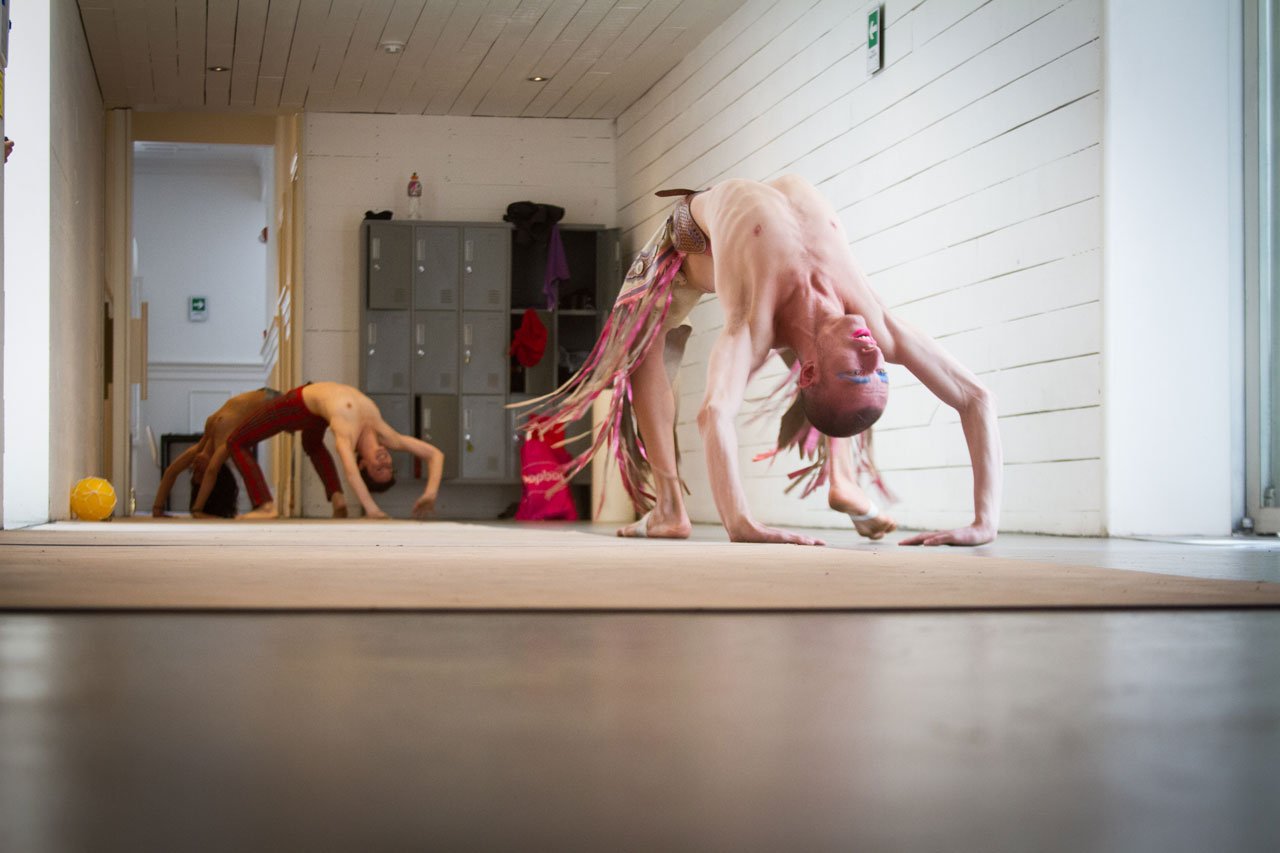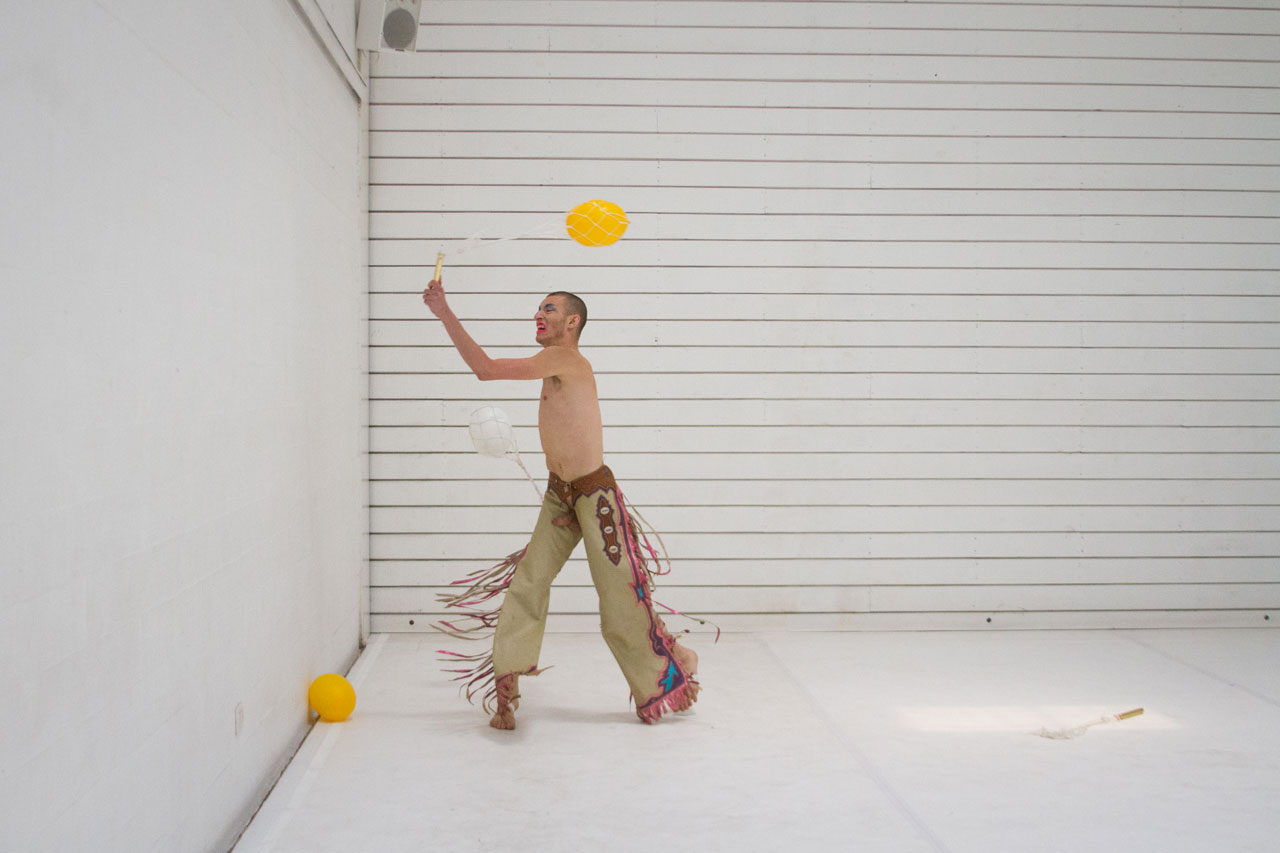 Marcela Levi & Lucía Russo | Improvável Produções
Brazil | Argentina
2018
In "Cosmopolitical Proposal", Isabelle Stengers returns to the figure of the idiot to think about the political consequences and challenges of slowing down thinking and decision-making. Politics appears here as an activity directed at making present what is absent, opening up space for previously excluded actors, and redesigning coexistence.

According to Stengers, Deleuze's idiot, borrowed from Dostoievsky and turned into a conceptual character, is the one who always slows the others down, who opens a space for hesitation, opens an interstice, so we don't consider ourselves authorized to believe we possess the meaning of what we know. She invites us to think of equality not as equivalence, reciprocity, representation, but as a guarantee of the presence of heterogeneous bodies. Moving away from the "good intentions" that sustain the desire for a "common good", she invites us to hear the idiot's murmur that says: "There is something more important." And instigates us to think of the possibility of sharing a common that is the unknown constituted by multiple, divergent worlds that could possibly be articulated.

In The Idiot, written by Dostoievsky, the prince Lev Myshkin does not understand the conventions, assumptions, norms, jokes, metaphors, and ultimately the shared values of the society to which he has returned after four years abroad. He is an idiot who embarrasses himself, asks ridiculous questions, defends strange positions, and so on. Just as in ancient Greece, the idiot is the one who speaks an unintelligible idiom and is not proficient in the language of the polis. Politics has, since then, been defined as the opposite of idiocy: with idiots one cannot talk, argue, or build a "common world". Except, perhaps, in Dostoievsky's novel, wherein some characters take the idiot and his views seriously, creating a space for hesitation regarding what it means to say a "good common world", slowing down the construction of this "common world" and opening toward the unknown.

" opening the possibility of the idiot's murmuring being answered not by the definition of "what is most important" but by the slowing down without which there can be no creation. We must dare to say that the cosmic idiot's murmur is indifferent to the argument of urgency, as to any other. It does not deny it; it has only suspended the "and so..." that we, so full of good will, so enterprising, always ready to talk on everyone's behalf, master." (Isabelle Stengers)

A key suggested by Stengers is speed: slowing down as a condition of possibility for the emergence and recognition of difference and indifference. Rather than concerning with time, the speed here is related to timing, associated with rhythm, urgency, suspension and des-acceleration among other concepts. The idiot is a conceptual persona: an intellectual device to think about such politics of timing. The idiot is not a social role that individuals could play by meeting socially stabilized sets of expectations. It is, rather, a figure of thought aimed at reflecting on the politics of existing arrangements and relationships. Speed invites us to reimagine the social as a vector space, in which different bodies, human and nonhuman, are constituted through the direction, intensity, drive, and friction of movements and associations.

There are people who stand on their heads, others who walk slowly and whisper "party!", those who suspend and sing "life is a mistery, everyone must stand alone", there are still those who point and laugh loudly, those who dub voices and bodies of others, those that beat, those who backbend, those who bow, those who dance cheek to cheek and those who would prefer not. Welcome to HARM-ONY.

It is with great joy that we release the crawling spaceship HARM-ONY (no danger of falling because it is already on the ground) in the world. As one colleague told us on the occasion of another premiere "another brick" ... but no, we expect this project to be another piano falling from the top floor of a very high building and burst in the dissonant world that we both we try to invent we try to invent we try to invent we try (Levi & Russo)

HARM-ONY was developed between Rio de Janeiro and Santiago de Chile, co-produced by NAVE (Chile) through the support of Iberescena Fund/ Funarte and the Ministry of Culture of Chile.

HARM-ONY is a wandering and breeding ground, a kind of unstable itinerant bunker, a project thought to be a space to work with 10 local artists, a frame we created to share practices and tools that we developed during the last 10 years.


Conception, creation and direction: Marcela Levi & Lucía Russo
Performance and co-creation: Ícaro Gaya, Lucas Fonseca and Tamires Costa
Collaboration in the creation process: Taís Almeida and Victor Oliveira
Performance: 10 local participants selected through workshop
Lighting design: Johnatan Inostroza and Daniel Uryon
Sound and costume design: Levi & Russo
Photography and video: Mila Ercoli, Isabel Ortíz and Carol Vidal
Artistic Residences / Support: Rio de Janeiro Choreographic Center / Municipal Culture Secretariat, Consulate of Argentina in Rio de Janeiro, Espaço Cultural Sítio Canto da Sabiá, NAVE (Chile).
International Distribution: Something Great (Berlin)
Co-production: NAVE and Iberescena Fund / Funarte
Distribution: Something Great (Berlin)
Production: Improvável Produções

This project is supported by the Iberescena / Funarte Fund for Co-production of Iberoamerican Creations 2018 and also has the financing of the Ministry of Culture, Arts and Heritage of Chile from the Dance Area and the International Unit, through FONDART Nacional Call 2018.