in-organic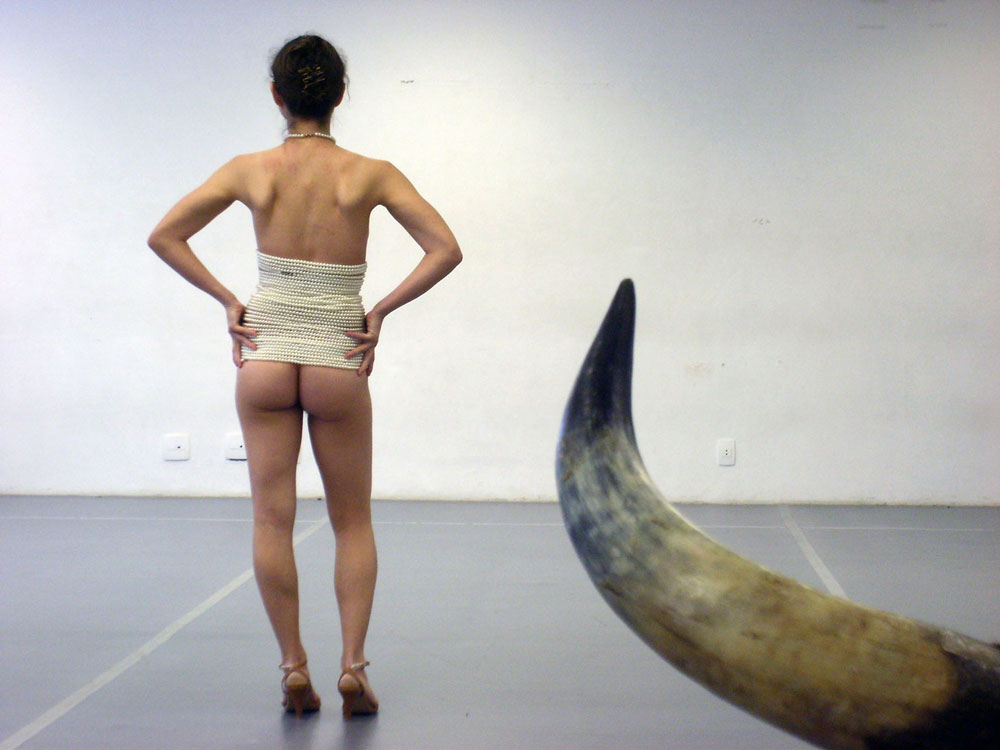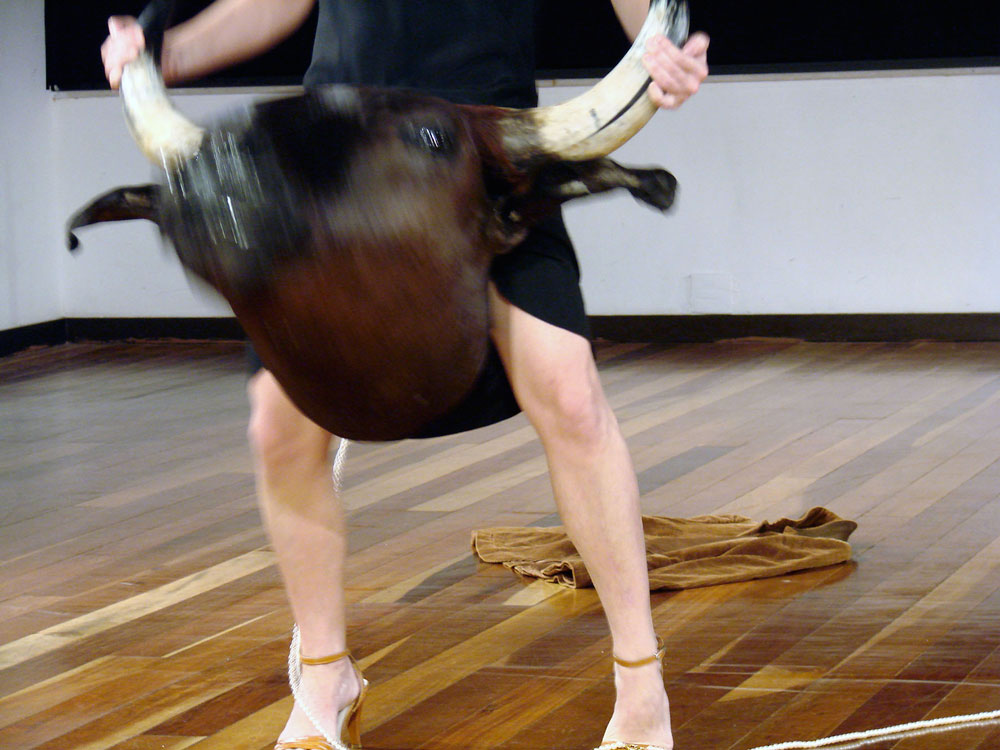 Marcela Levi | Improvável Produções
Brazil
2007
A 25 meters string of pearls, an embalmed bull head, hairpins and a bike light are objects, or better saying, subjects (displaced objects, rendered without function, rendered subjective) which I use in the performance In-organic. I search in the meeting between body (= flesh, symbolic and imaginary) + objects (= symbolic presence of the other), for overflows, superposition and dislocations, generators of an Other sense (direction and meaning).

In-organic was included as one of the best dance works of the year listed by the Brazilian national newspaper Jornal do Brasil.

Technical file

Duration: 35 minutes
Conception, direction and performance: Marcela Levi
Creation: Marcela Levi and Ana Carolina Rodrigues
Dramaturgic collaboration and direction assistance: Flavia Meireles and Lucía Russo
Objects and costumes design: Marcela Levi
Lighting design: José Geraldo Furtado
Photography: Claudia Garcia
Music: Bruno Rezende
Graphic design: Paula Delecave
Props consultancy: Joelson Gusson

Support: Consulat Général de France / Rio de Janeiro, Espaço SESC / Rio de Janeiro and Centre International d'accueil et d'echanges des Récollets / Paris
Distribution: Something Great (Berlin - DE)
Production: Improvável Produções

Thanks to:
Bia Radunski, Bertrand Rigot-Muller, Marie Depalle, Paula Águas, Fabrícia Martins, Dani Lima, Denise Stutz, Gustavo Ciríaco, Vivian Cáfaro, Laila Garin, Sérgio Rezende and Ginetta Levi Mortera

This piece has received subsidies from Rumos Itaú Cultural Dança.
This piece has been awarded the Klaus Vianna Dance prize funded by Petrobrás.